About us
History
Glorious history that spans over 60 years...
---
Established in 1950 by Shri Dholandas Thadani, Mr. Puff, originally known as Shree Gandhi Bakery is a leading brand in the bakery business in Gujarat, India. With a legacy of 60 years in baking the finest of products, Mr. Puff is today an institution that has maintained its distinctive flavor and quality. Baking is not a job but a passion at Mr. Puff and customized products with a personal touch and customer-centric philosophy has made it a chosen one amongst all its patrons not only within India, but across the globe.

An ISO 22000:2005 company, we at Mr. Puff understand the fact that dealing with food products is a matter of hygiene and nutrition and we ensure that quality is the top most priority in all our baking and catering processes. Our recipes have been refined over the years but we have ensured that there is no compromise on taste or the quality of ingredients used. We hope you enjoy this experience of a delicious culinary journey with Mr. Puff.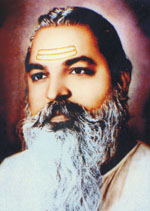 Once Upon Time In Baroda
---
Can Gandhian ideals be practiced in day-to-day life as an entrepreneur?
Can simple living and high thinking make a difference to living?
Can patience and perseverance take you a long way?
Can positive and uncompromising attitude help you surmount worst challenges?
Can a business be built on strong ethics, integrity and values?
Can a bakery in a corner of a small city become a global name?
Can an enterprise sustain and grow over six decades and three generations?
As we unfold the story of Shree Gandhi Bakery, you probably will find all the answers.
Shree Gandhi Bakery was established in 1950 in the city of Vadodara, Gujarat. Founded by Shri Dholandas Thadani, the bakery was the pioneer of bread cutting process that separates the loaf into slices. They are also the pioneers of making the hot favorite savories' of today - Puffs. Today, as they serve 4th generation customers with a sense of pride and deep satisfaction, it may be appropriate to trace the origins.
The first outlet cum production unit was located in the old city area, adjacent to Khanderao Market. Today, under the brand name Mr. Puff, the company has around 30 outlets all over the city of Baroda. Come December 2014 and the brand will open 30 outlets in Ahmedabad city. It also sells its products to over 200 cities in India. Its products are exported to more than 20 countries all around the globe. It has three manufacturing plants, with another production unit opening in Ahmedabad soon. Plans are on the anvil to establish manufacturing plants and chain of outlets in Rajkot and Surat.
So who, how, when and why?? Well, a very young Shri Dholandas Thadani, son of landlords of Sukkur Sindh (now in Pakistan) left his home and everything he owned and possessed and moved towards Bombay (Thane) to take refuge during the time of partition. His wife Smt. Kalavati Dholandas Thadani and eldest daughter (Smt. Jayashree Bajaj) were with him. Except for a few hand held things, he had nothing of his own. He had to begin a life from scratch.
His respect and belief in Hinduism and the ideals of Mahatma Gandhi inspired him to embark upon life's journey. Though the situation then was a helpless one, Shri Dholandas decided to own a small scale shop to rebuild his life. He had nothing but a little knowledge of bakery management, as he used to sometimes visit the renowned J.B.Mangaram Bakery at Sukkur, Sindh, along with the then Mayor Shri Basant Ram Motwani.
Later, at Akbar Camp in Thane (which he could finally reach after a Muslim family helped him escape from his earlier place and survive), he visited the house of a Britisher in India who was taking care of card verification. At his place, he saw an oven and thus got an idea to begin with a food business of baked products. There was also a recipe he learnt of the famous Huntley and Palmer's Co. of London, on making small cakes, biscuits and breads, that paved the way to spark the idea.
Shri Dholandas saw dreams of a thriving food business and began plans for settling down. They now had a son, Shri Ramesh Thadani (who is currently the Chairman of the Company). Shri Dholandas decided to go to Pune . But his friend suggested him to go to Baroda. He thus decided to move along with his family to Baroda.
With no help or support and a life full of struggle, Shri Dholandas never left hopes and worked hard in Baroda. He set up a shop in the Khanderao Market area which had a total of three working members in the team i.e. 2 workers and the owner himself. He used to bake and do the production from the morning till evening and finally open the frontage of the shop in the evening to sell the day's fresh production. This went on from 1950 till 1964, when son Shri Ramesh joined in at a tender age of 14 years. To help his father in the business, he even left his studies in 1969 for helping at the shop full time.
Shree Gandhi Bakery is not only a title of their food business running in the name of Mahatma Gandhi. It is a philosophy that also follows the principles that Mahatma Gandhi believed in. Honesty, along with simple living and high thinking, was what Shri Dholandas Thadani valued highly. Shri Ramesh Thadani is very particular about following the formula which runs down from his father's times on the recipe for perfectly baked products. He says – "We can't compromise on three things; Quality of the final product, usage of the best ingredients and ethics in the complete business process, right from procurement to production to sales. " He feels that the customer is not a king. He is GOD and so, only the best should be offered. Cheating is something he does not know and can never do. He also proudly says that people who may be unwell can also eat their products and still find it easy to digest. For example, the maida breads have correct quantity of ajwayan and other materials and have no artificial products or preservatives!
He recollects the early days, when the Bhattis ( clay ovens) would bake the products with manual insertion and removal and how by experience and trial and error they had been judging the temperature and became experts to bake different food articles, when timing was never easy to determine.
With experience and learning through the hard way, they learnt the best practices of this business. Even today, he feels great in guiding the next generation when they need suggestions or advice to attain quality production. He worked very hard on the production side from 1969 to 1984, after which he also started sitting on the cash counter.
He gets emotional to talk about the day his father expired (on Dec 31st, 1984). The father used to regularly come to the shop, right up to just 3 days before his death. Very fit and fine and an extremely active person, he got an attack of cold and cough and decided to take two days off and rest at home. On that fateful day, post lunch, when Shri Ramesh Thadani saw his father, his eyes sparkled as he saw him with deep concentration and attention. In the evening, when he was at his shop, he got the news that his father had left for heavenly abode.
Shri Ramesh Thadani decided to continue the business and work on the guidelines given by his father. He mentions that an akhand jyoti (lamp) that was lit from his father's time continues to be lit even till date. This was in the memory of a saint that guided his father when in difficult times. He was a saint he met at the Kashivishweshwar temple on Rajmahal Road.
Shri Ramesh Thadani feels great of having run Shree Gandhi Bakery successfully and consistently, even after the death of his father. He has a lot of gratitude towards his father, who taught him how to live the real life. He is also thankful to his family, who have supported him throughout his life.
What is Mr. Puff? Is it a different brand? Is it an international tie-up? Is it a merger? Is it the new incarnation of Shree Gandhi Bakery?
Well, Mr. Sushil Thadani, the current Managing Director and elder son of Mr. Ramesh Thadani answers the same.
When he joined the family business in 2002, he wanted to expand by increasing the number of outlets, expanding the product portfolio and reaching his products to domestic and overseas markets, with a new generation section of the erstwhile Shree Gandhi Bakery....So that is how Mr. Puff came into existence.
The third generation of owners of Shree Gandhi Bakery have now taken it to the next level.
To begin with, Mr. Sushil Thadani started taking care of their other new outlet in Sayajigunj. He was not sure on what to do next and how to go further. But he was very sure he needed to do a lot and wanted to take it all to the next level. He spoke and interacted with a lot of people and organized an event at his outlet of a cake making competition. This event was a mega success and it also gave him a lot of courage to innovate further and do what he believed in.
He then took charge of the flagship Khanderao market outlet too and transformed it into Shree Gandhi House, a multi-storied building that had self service, mega shop display, modern production unit, separate cake and pastries floor, party hall, café, fast food and of course, his plush office on the top.
The outlet became very successful and gave him further confidence to develop and multiply. However, a lot of technical issues also came his way and there were times of high turbulence. But he never left hope. He once even came to a state of mind to quit and shut down and move on to Mumbai. But his dreams kept his faith alive and the family bonding of keeping the business ideologies intact kept him back to start all over again. Indeed a person who can turn his dreams into reality.
He has great plans for the company's future and is proud of the way he approaches things. Quick decision making power helps him take challenges and fulfill his big dreams. As Mr.Puff moves on to become bigger, bolder and better, the world will enjoy and experience the culinary delights of a brand of value and equity.
MD's Message
---
Dear Friends,
Welcome to the world of Mr. Puff!
As a third generation entrepreneur, I feel a deep sense of pride as well as responsibility to carry forward a legacy and tradition of serving food of top quality that is hygienic and pure. We have changed with the times, keeping pace with the emerging demands and requirements of our esteemed patrons. However, we have retained our character and ethos, the values and tenets that have built our brand over generations. Whether you visit our outlets or try our products, you are sure to experience the love and care we pour from our heart, so that you remain delighted. Thanks to your kind support and patronage, we have grown in stature and substance. Our products are now available in over 200 cities in India and more than 20 countries across the globe. And the reach is growing every day. As we take steps towards becoming an international choice in quality bakery products, we hope to keep finding discerning customers and associates who will help our mission.
Warm Regards,
Sushil Thadani
Managing Director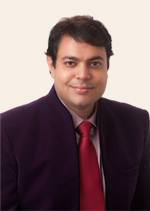 Vision
"To be a globally respected food company that reaches Indian taste across the world, spreading health and happiness to all."
Mission
"Our Mission is to become an international brand, acknowledged and renowned for its service and delivery beyond customer expectation, by a firm commitment to quality, honesty and purity. To win customer loyalty and patronage by constant innovation, harmonious and synchronized approach, unconditional love and an ambition to grow and evolve forever."
Quality Policy
---
At Mr. Puff, the step to achieving truly delicious and safe products is the right selection of ingredients. It is extremely important to us that we select our suppliers with care, whether they provide us with raw materials or with finished products like dairy or cream. That's why we have a meticulous quality system in place that ensures that only inspected ingredients enter our kitchen area. We also make sure that our materials are from certified vendors and suppliers to maintain consistency in quality.
Inside our premises, each Mr. Puff facility maintains the highest level of cleanliness and hygiene. Our staff is always dressed in standard attire, with gloves, and netted caps. Proper ventilation and storage of materials at the right temperatures are also done according to the required standards of food and safety.
Group Companies
---
The "Mr.Puff" brand is owned by the parent company, Mr Puff Bakers Pvt. Ltd. This company advances the brand across the globe by developing manufacturing locations, retail outlets as well as marketing and distribution networks.
As of now, there are two associate companies under the umbrella
Mitesh Food Products Pvt. Ltd.
The company is based in Vadodara, Gujarat, India and is a leading manufacturer and exporter of quality bakery products in India. It also has 3 manufacturing plants and 25 retail outlets in the city of Vadodara serving cakes, pastries, dry items and quick food.

Mr.Toasties
Mr. Toasties is a fresh- from-the-oven concept, just like the Yummy Toasties it serves. A Fun And Food Outlet, founded by the owners of Mr. Puff, a quality bakery since 1950, Mr. Toasties aims at serving impeccably fresh and marvellously delicious food on the world's platter @ Opp., Indraprasth Complex,Inox Road, Nr., LG Showroom, Ellora Park,Vadodara - 390 005 in Nov 2015.

Frankie Station
Frankie Station Is Established in 2014 by "Delicious Medley" in Vadodra. We Delivered the Varities of Frankies, salads and more.. We have Van formate also. Currently We have One Outlet and 3 vans in Gujarat.

Volvution
Volvution is a brand which solely produces pregnancy cookies. We aim to provide a wholesome, nourishing food that is tasty and healthy as well. Indulge without the guilt, to enjoy a happy, healthy pregnancy!
Partners & Associates
---
In Vadodara, we have 25 franchise outlets serving our food items. Nationally, we have a wide spread network super stockists, distributors and retailers to reach our retail range to over 200 cities in India. Overseas, we have a presence in the following countries, through our trade associates:
Singapore
Kenya
UK
South Africa
Australia
Spain
Dubai
Switzerland
Canada
United States
New Zearland